Mac Young Celebrates Ten Year Anniversary At Kline And Company
Kline & Company Team News
September 20, 2020


As we do for all important milestones, the Kline team gathered in early September to celebrate staff member Mac Young's 10-year anniversary at Kline and Company!

It was a double header for Mac as he also celebrated a week later in the launch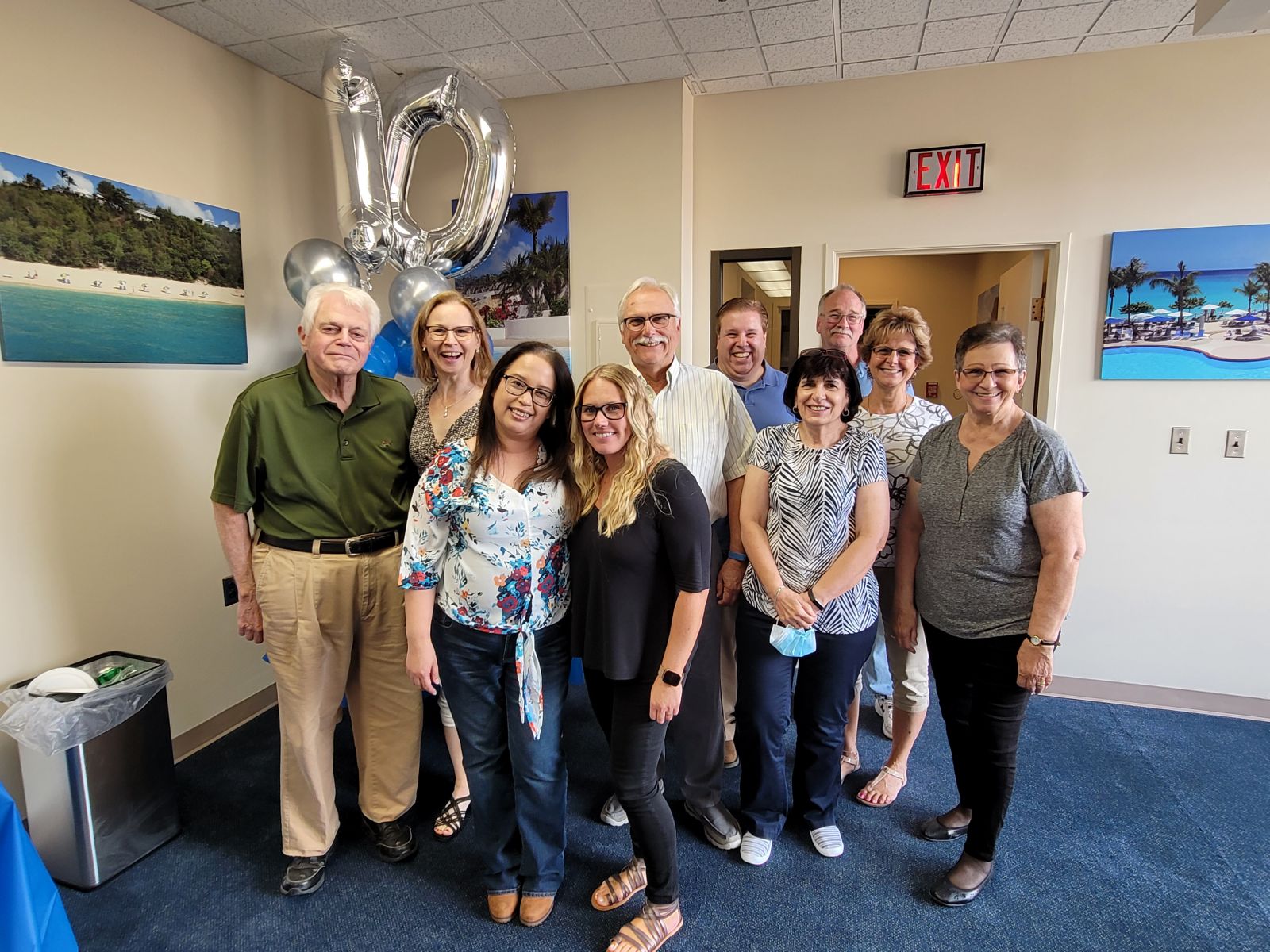 of his co-authored book, DCAA Compliance: Keys to Your Success, written in collaboration with Fred Kline! During the anniversary luncheon, Fred, who is the company founder and president said, "We are more than thrilled to be marking this anniversary of your career here at Kline and Company. We are happy that you are here with us. You are an integral member of our team."

As our web site presents: Mac is a veteran of the United States Navy, having served for four years in the Meteorological Service and for over twenty years in civil service operations at the Portsmouth Naval Shipyard. After his service at the shipyard, Mac joined the Defense Contract Audit Agency (DCAA) serving Government Contractors in Maine and New Hampshire. Mac attained the status of DCAA Senior Auditor during his eight year tenure and also served as guest instructor at the Defense Contract Audit Institute in Memphis, TN. Mac has government audit experience within many different size contractors in various industries but particularly enjoys working with companies within the science and technology fields. Prior to Mac's joining DCAA, Mac held the credential as an Enrolled Agent with the Internal Revenue Service. Mac holds his undergraduate degree in Accounting from Franklin Pierce University.

Congratulations, Mac! The entire team is hoping that Mac will retire from Kline and Company, in about 10 more years or beyond!