Sheree DeFeo Joins National Defense Industrial Association (NDIA) Board
Kline & Company Team News
November 16, 2022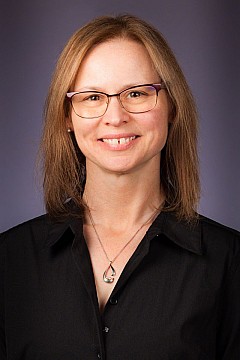 Sheree M. DeFeo, Chief Operating Officer (COO) at Kline & Company, CPA, P.C. has joined the board of directors for the National Defense Industrial Association (NDIA).  As a non-profit, the Arlington, Virginia-based organization strives to engage government, military, industry, and academic stakeholders in national security discussions. 
The NDIA is one of the world's most trusted national security and defense associations. Mrs. DeFeo will serve up to a four-year term as a director on NDIA's board.
Sheree joined Kline & Company in 2006 and was promoted to COO in 2018. Sheree oversees members of the Federal Government Contractor accounting team and the tax team. She provides clients with extensive education at multiple stages of their development.
Kline & Company's capabilities include providing outsourced accounting services, establishing DCAA-compliant accounting systems, preparing and reviewing incurred cost submissions (ICE), representing clients for DCAA audits and preparing business tax returns.
Sheree earned her MBA from Rivier University and her undergraduate degree in finance and accounting from Dundalk Institute of Technology (Ireland).
Everything Sheree has achieved is what she once considered unattainable. When she's not working hard at the firm, she's at home taking care of her family. A role she considers her most important identity. Sheree has found balance in both worlds as her career affords her the opportunities to engage in some of the most intriguing, exciting work imaginable. She loves the fact that she gets to interact with an amazing and diverse group of people.