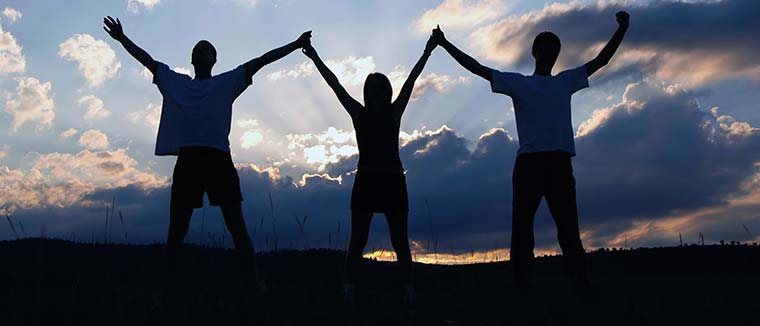 Client Testimonials
Among the things I like best about working with Kline & Company are the team-oriented approach to the support they provide for us, and the fact that the people at Kline, whom we view as members of our own team, are highly accessible. As the CFO for EXPANSIA, I greatly appreciate that they go far beyond the accounting transactions in their support of our business. The Kline leadership team takes a long-haul view on our relationship, and we share a similar growth mindset, which we also appreciate. We are in good hands when it comes to federal contracts accounting and fulfilling our DCAA Compliance requirements. We feel cared for, and that's very important to us.
Richard J. Nelson, PhD , Chief Financial Officer
EXPANSIA
---
We are happy to be able to rely on Kline and Company's expertise in DCAA Accounting Compliance requirements. Kline was instrumental in setting up our books as a new company seven years ago, and with their help, each year we successfully navigate establishing provisional rates, submitting ICE documents, and keeping our books clean and comprehensive. Thanks to Kline, we have a stellar reputation with the Department of Defense. Not only that, they are great people and fun to work with. With Kline on our team, I can spend more time as a scientist working on programs for our customers.
Kristie Stauch-White, VP of Operations and Technology
FTL Labs
---
The Kline staff works extremely hard at building a trusting relationship, and we count on their expertise to guide us as we grow our business. They are a '10' in my book. Throughout the years they are always accessible to us for general questions, help with the ICE submission, taxes, and provisional rates. Kline and Company is an accounting firm that feels like family, they are not your typical accounting firm. Fred, Sheree and the entire staff are always available at the drop of a hat, which is a valuable asset on any company's team.
Becky Marshall, CFO
Arrow Security & Training LLC (AST)
---
We have utilized Kline Co for a number of years to provide consulting services and information regarding FAR regulations and the bidding process.  They have always been extremely responsive, well informed and employ a practical and pragmatic approach.  We maintain a lean organization with limited staff so it's extremely helpful to have their knowledge and expertise just a phone call or short drive away.  To be honest they feel more like an extension of our staff than outside consultants.  Best of all I only pay for the services when I need them so it's very cost effective.

I highly recommend them.
Andrew Gates, Controller
Amphenol Aerospace Operations
---
I would say our first meetings with your company were brought about by necessity more than anything else. As Exothermics began to bring in an increasing amount of revenue from DOD contracts and various subcontracts from DOD prime contractors, it became apparent that we could no longer efficiently administer and track all of the accounting and compliance requirements imposed by the DFARS and similar regulatory guides. Given that the nature of our work in the advanced materials realm heavily focuses on enhancing the performance of existing and next-generation DOD platforms, it is extremely important that we have a completely DCAA and FARS-compliant accounting system in place.

At the same time, we felt that taking on such an administrative burden internally would take our focus away from the materials development and production activities that the company is known for, thus we felt that we really needed to get external assistance on matters such as incurred cost estimate (ICE) submissions to DCAA, corporate tax filings and DCAA audit representation.

When we first met with Kline and Company personnel concerning our accounting system needs, we really didn't know what to expect; we certainly didn't fully appreciate the ways in which your company could help us. However, one lasting impression I had after meeting with you concerned the professionalism and integrity that your people demonstrated even after a cursory introduction. It was readily apparent you were going to be an ideal fit for us in spite of the fact that we were (and still are) a small, specialized technology business.

After working with you for a number of years now, I cannot express how happy we are with the services and professional advice provided to us by Kline and Company. I am continually amazed with the depth and breadth of knowledge you have on staff when it comes to the DFARS and DCAA accounting system requirements. You have built a business with a unique mix of personnel and experience, and it is clear that you have taken the central role in streamlining our accounting systems while making them completely FAR-compliant. You've also saved us more money than we have paid out for your accounting services, tax filings and the like. There is absolutely no way that we could cost-effectively duplicate the vital services you provide for Exothermics, and we owe you a debt of gratitude for all of the wonderful work that you have done for us. You have been an extremely important part of our growth and efficient operations, and I have no doubt the relationship between our firms will only strengthen as time goes on and our businesses evolve and adapt to the business opportunities around us.
Stephen DiPietro, President
Exothermics, Inc.
Amherst, NH
---
Kline & Company performed Accounting and DCAA Audit Representation services for my Government Contracting business for over ten years. As my company was primarily performing work for U. S. Government DoD Contracts, Kline & Company also prepared proposals, created the Overhead and General & Administrative Accounts and interfaced with the DCAA auditors. In all cases of support, Kline & Company performed exceptionally and could always be counted upon to support the management at my company.
Robert J. Kalil (President - Retired)
Test Systems, Inc.
Hudson, NH
Federal Government Contractor
---
We chose Kline & Company to be our professional accounting firm at the recommendation of our corporate attorney because Kline & Company had several overlapping fields of expertise which would benefit my company. They are experts in managing accounts for Type S Corporations which have DCAA audited accounts for government R&D programs and also have extensive expertise in alternative minimum tax. We have been clients since 2002 and have been very satisfied with their support.
David K. Murotake, Ph.D., President
SCA Technica, Inc.
www.scatechnica.com
---
The words Kline has on its commitment page are true. They are reliably available to have an impromptu call to discuss business issues with knowledgeable answers with recommended courses of action. I trust their judgment. They are easy to call because they are friendly and personable. What more could you ask for from a business advisor?

Give them a call.
You won't regret it.
JV, Director of Finance
A Military Logistics Firm
---
We have been clients of Kline & Co for many years and are pleased with the level of service and professionalism provided by Fred and his team. Fred has assembled a knowledgeable and capable team of experts who are client focused and who are responsive to our requests. In particular, they have a deep bench in the arcane and highly specialized area of Federal Government Contracting (GovCon).
DN, Director Finance & Contracts
VOSB Government Contractor, Largo FL
---